Whether it is for security reasons or aesthetic reasons, illuminating your property at night is always a good idea. Nowadays, it's also very important to save energy in any way possible. Ordinary electric flood lights are directly plugged into your home's power and suck energy. With the introduction of solar panels, we can now enjoy lighting whenever we want and how we want it.
Our Top Solar Flood Light Picks
1. Vivii Solar lights, Bright LED Security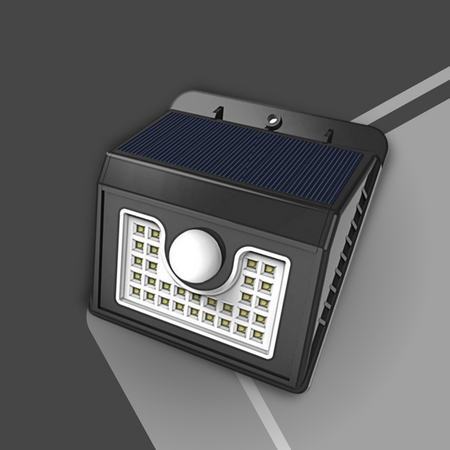 Out of all the solar flood lights on the market, this Vivii model is perhaps the easiest to install. It doesn't require any extra wiring and you get the screws and the hinges with the product. We've tested it extensively and it holds out very well under torrential rain, snow and other extreme weather conditions.
Another great thing about this solar flood light is that it only needs 7 hours of charging for 12 hours of illumination. The quick charging pace is even better when you realize it's combined with other power-saving mechanisms. It can be dimmed if the motion detectors don't register any movement for 10 seconds. Also, it can sense sunrise and sunset and turn on and off automatically.
Pros
Excellent motion sensor
Great power-saving mechanisms
Compatible with all kinds of walls
Easy to mount
Cons
Not that good for smaller yards, as it is very bright
Short warranty
2. High Power 1000Lumen Solar Motion LED Flood Light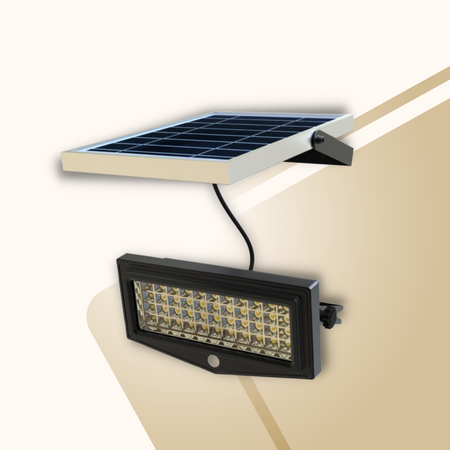 When we tested this solar flood light, we were surprised by the immense power it possesses. The 1000 Lumen, 10 Watt RuggedGrade solar flood light is an excellent solution for security and illumination features. What makes it a great security solution is the immense amount of intelligent features included. The motion and light sensors are amongst the best on the market.
The sensing distance is from 0 to 5 meters, making it very efficient when it comes to security measures. When the sensor gets ticked off, the light stays maximally bright for 30 seconds. It can also sense other light sources and calibrate its brightness levels on its own. The battery is a lithium-ion one, at 8000 mAh. It's without a doubt the best battery on this list.
Pros
Long-life battery at 8000 mAh
Extremely durable and easy to mount
Intelligent features
Can function with almost any alarm
Cons
A little bit heavy because of the aluminum build
Isn't that good for aesthetic purposes
3. MicroSolar 180 LUMEN – Natural White (Not Bluish) – Solar Flood Light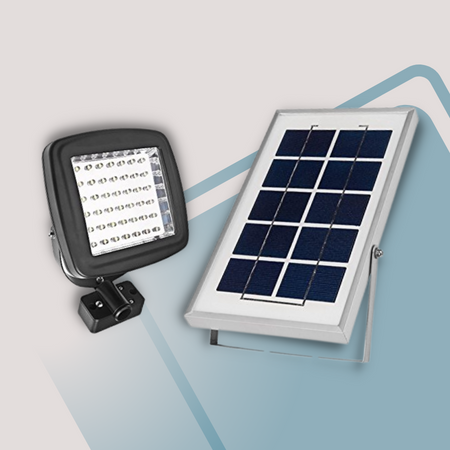 MicroSolar has provided a great alternative with this natural white hue. After a while, its calming effects are very noticeable. With this model, you can try out a different version and give your yard a different look.
What we noticed right away is the durability of this model. It's made almost entirely out of aluminum and can withstand the harshest weather conditions. Unlike most models, it also gives you an option of ground mounting, which can provide additional versatility when it comes to security. The power efficiency is there with the dawn/dusk sensors.
Pros
Additional options for mounting on the ground
Very rigid and sturdy build
The white hue is easy on the eyes
Fits with almost every bulb model
Cons
Customer service is not that good
Maybe a little unstable when mounted on the ground
What are the benefits of having a solar flood light?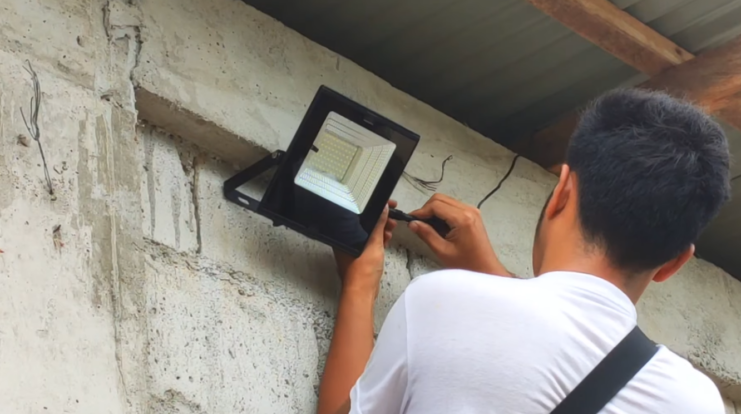 No matter where you live, it's recommended that you have solar floodlights. They provide an excellent way of providing illumination during the night (potentially discouraging intruders), as well as being eco-friendly and economic.
They save money
Because they are solar-powered, you won't have to depend on any other power source than the sun. If you have a big household and your bill is already sky-high, a good solar flood light will be a source of effective, free illumination. In recent years, solar panels are getting more and more powerful – they require only a few hours of sun in order to function for many nights.
Safety for you
By installing the best flood light with a motion sensor, you ensure that your residence will be safe. They can be combined with pre-existing alarms or even connected to new ones. If an intruder decides to approach your front door, they will be petrified by the brightness of the floodlight!
What to consider when buying the best solar flood light?
Even though technology is growing simpler and more effective every day, there is some planning that you should do. In order to maximize the benefits of your best solar flood lights, there are a few things that you should consider. By casting an eye on this small list, you will be sure that you will get exactly what you want.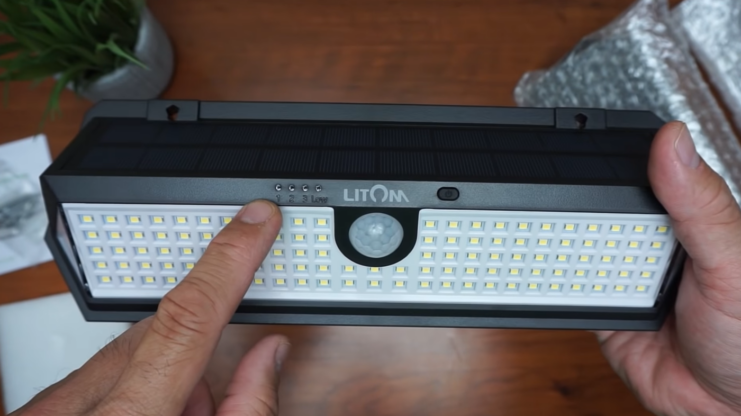 The size of your yard
By knowing how big your yard is, you will be able to choose the right strength of the bulb. Also, by knowing the exact dimension of your front or back yard, you will know where to place it.
How sunny is the region you live in?
This is perhaps the most important factor to be considered. When you're looking for the best flood light, you should think about the charging process. This directly affects the strength of the solar cells and the size of the solar panel. If you live in a very sunny region, a small, basic panel would do.
If clouds and bad weather are something that you see every day, a big and strong panel is a must. It should be able to collect every bit of sunlight, even when it's cloudy.
The type of your wall
After choosing where to mount the solar flood light, you have to know the type and structure of the wall. Mounting processes are different for every wall thickness and require different stabilizers.
Do you have a backup power source?
In case the weather gets really out of hand, you wouldn't want to be left without illumination during the light. There are models of solar flood lights that can be plugged into a power source if needed.
Can the solar flood light be connected to an alarm?
If you have an anti-burglar alarm, you can choose to connect it to your flood light. That way, it can blink in order to scare the culprit or activate the alarm in the first place.
Do you want one big solar flood light or a few smaller ones?
This factor is only for aesthetic appeal. Multiple small solar flood lights are good if you want to express the beauty of your garden or your house. A big one is simpler. It's used more for security purposes or just basic sensor-based lighting.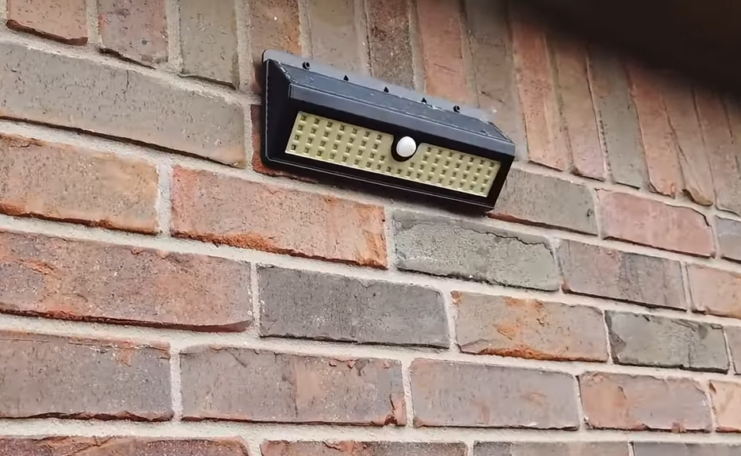 Buying Guide for the Best Solar Flood Lights
To keep from getting lost in the possibilities when looking for the best solar flood light, we've decided to list all the crucial guidelines that can help you. By using them, you'll ensure that your solar flood light is indeed the perfect one.
The brightness of the light
This depends on your taste and the use of the solar flood light. If you need them as security measures, the brighter they are, the better. For regular illumination purposes, you might want something that isn't as harsh on the eyes.
The capacity of the solar cells
Solar cells dictate how well the solar panel absorbs sunlight. If you live in a sunny region, you won't need strong solar cells. If you reside in an area where light is rare, you're going to need every sun ray you can get. Look up the climate and decide.
The color of the light
If you're going to need solar flood light for decorative purposes, you might want to research different colors. Whatever suits your facade or garden should be the top choice.
The Verdict
The solar floodlight market is always competitive. This is very good for the customer, because, year in and year out, you get a wider choice of models. Companies choose to specialize in various features and only the best manufacturers may succeed. All of these models are some of the best solar flood lights and can suit you in just about any condition. It all comes down to taste.